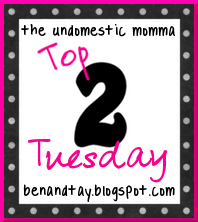 It is time for Taylor's Top2Tuesday's again. The theme this week is:
Top 2 Favorite Stores

1. Forever 21
Probably should outgrow this one any day now seeing that I am WAY over 21..but you just can't beat those deals! Cute tops for 10-12 bucks...jewelry for less than 5 buck. I mean, if you wear them only ONE TIME you get your $$'s worth!

2. Target