We have been having some HOT weather here in Michigan lately!! This weekend it looks like it will be raining....but we have been enjoying the boat and the lake on the sunny weekends!!
Blake loves to go on the boat and swim!! He jumps right off with no hesitation whatsoever. Ryan is always there to catch him!
My boys...cooling off in the lake!
My mom and Olivia hanging out on the boat while the boys swim!
Sweet baby Olivia!!
Weeeeeeeeeeeeeeeeeeee!! Blake says over and over, "Do again Daddy?!"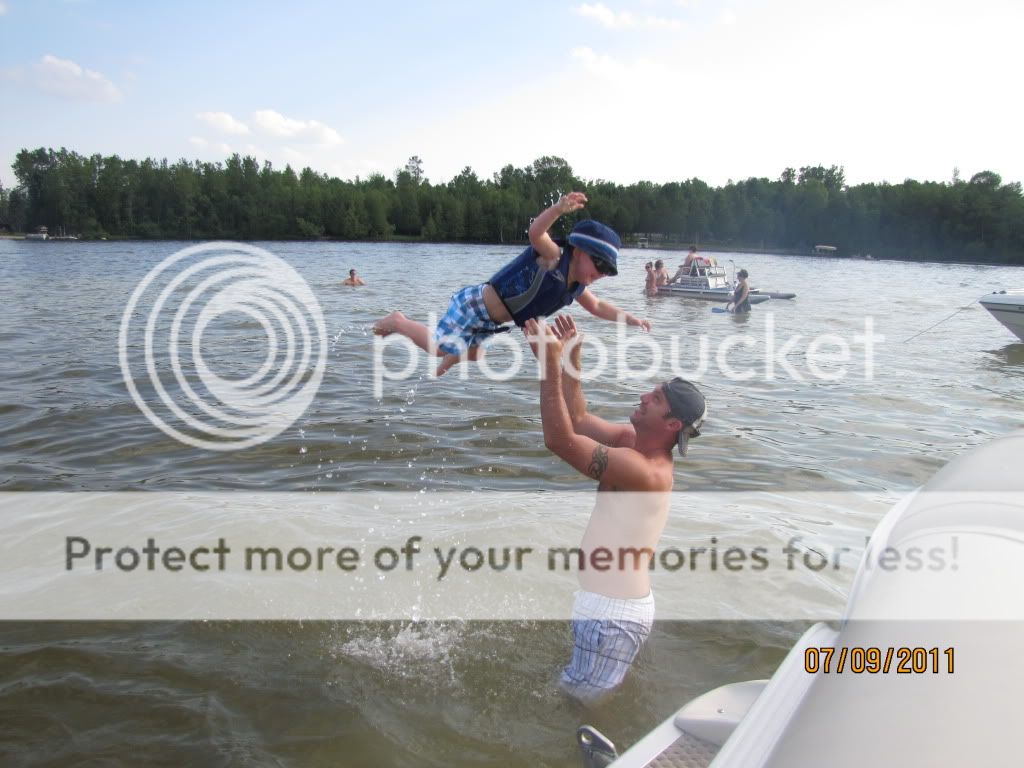 Olivia wishes that she was a little bit bigger so she could play too!!
But she is pretty content to just watch right now!!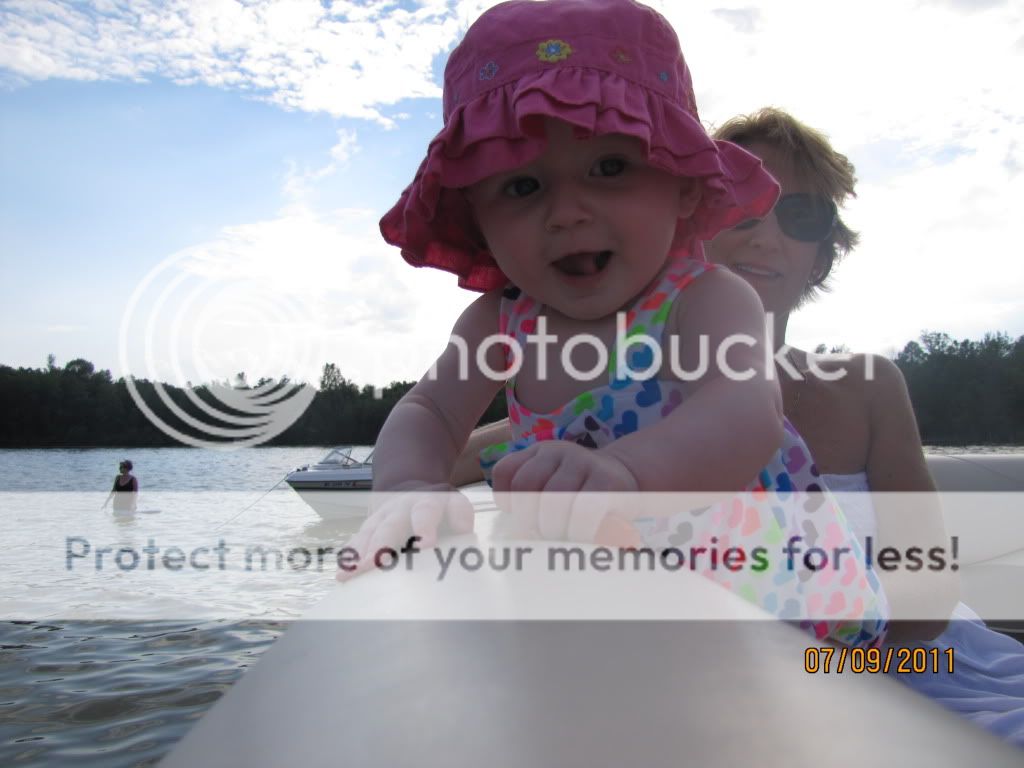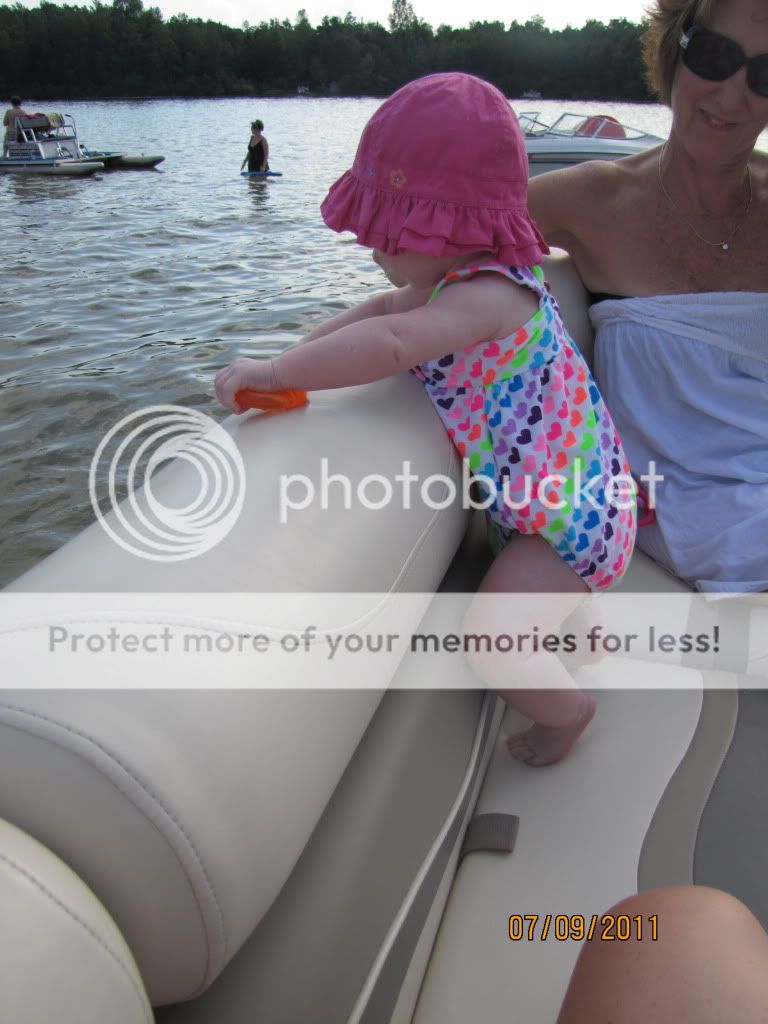 I can hardly believe that July is almost over. Where is our summer going?! I am hoping that we can enjoy as much as posibly for the next few weeks!!