My cousin Casey, his wife Alicia, and their daughter Ellen came and visited us yesterday on their way back home from vacation. We had a perfect day on the lake. The weather was beautiful and the kids had fun playing and swimming!!
Blake will be 3 in December, Ellen will be 2 in December, and Olivia will be 1 in December. It is CRAZY the difference a year makes at that age! Blake and Ellen had fun and did really good playing and interacting with each other, seeing that they rarely see one another!
--these pictures uploaded HUGE and are 1/2 cut off....I will try to fix them later!!
Blake and nana having fun swimming!
Casey and Ellen
Blake has become very brave in the water! The swimming lessons paid off this year!!
We tried to get a goot pic of Blake and Ellen....pretty hard at this stage!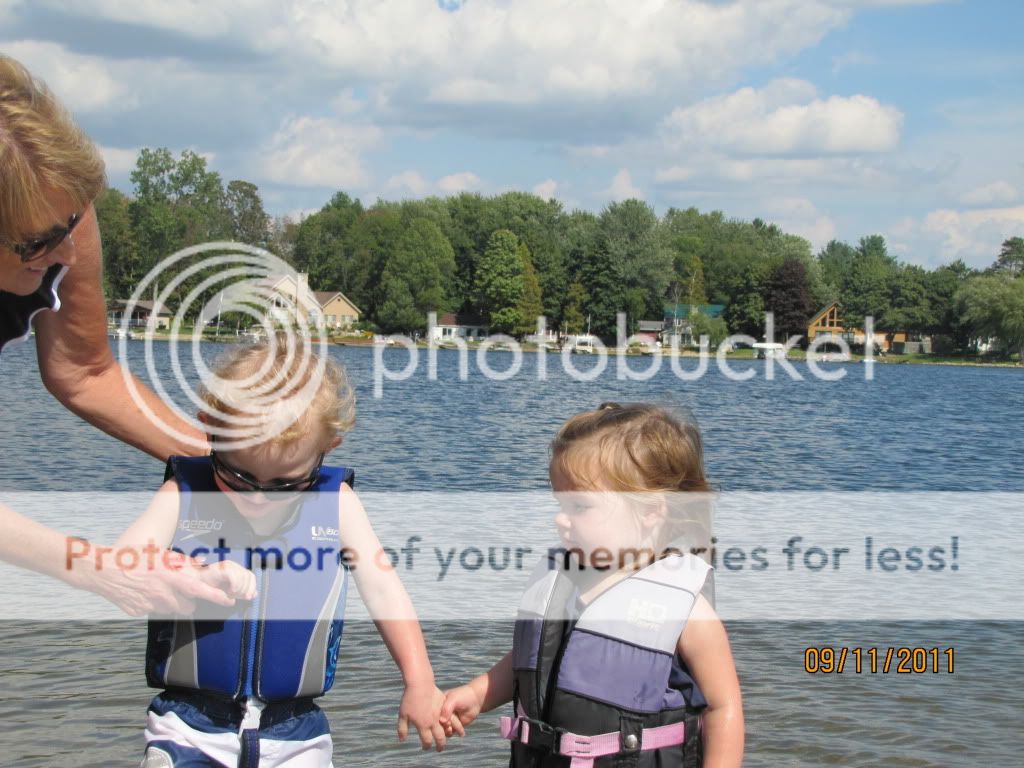 Looking at the fishies!
Blake and daddy!
Ellen checking them out from the boat!
Livi was a good girl and just hungout in her stroller!
Ellen loved the juice boxes!!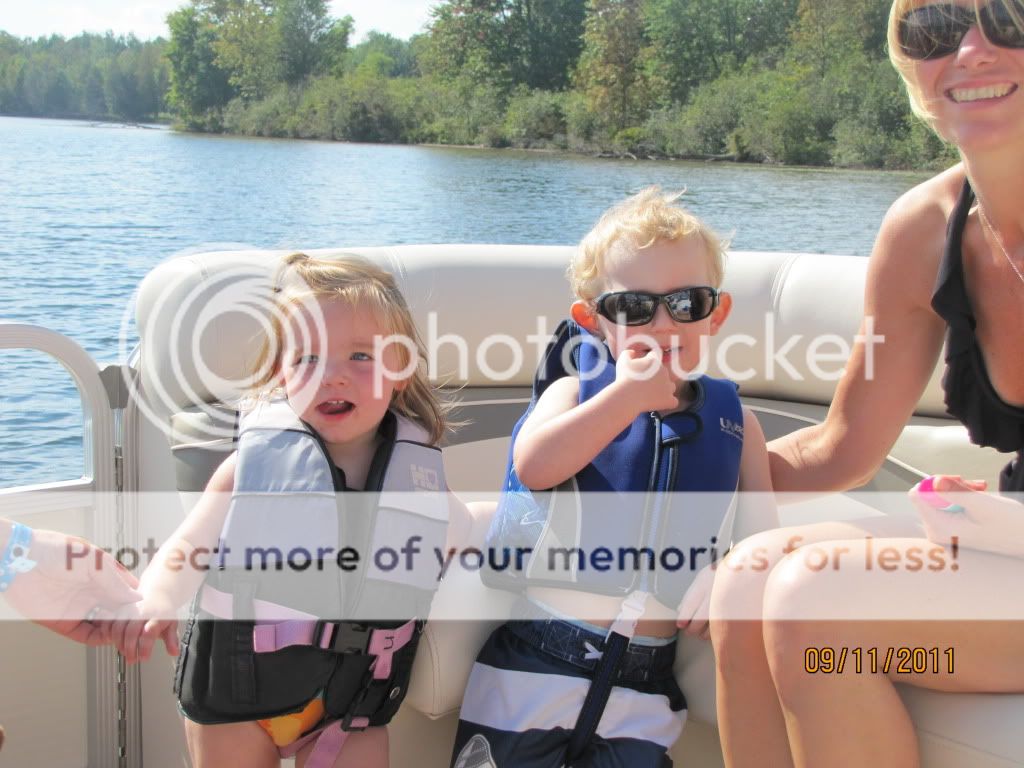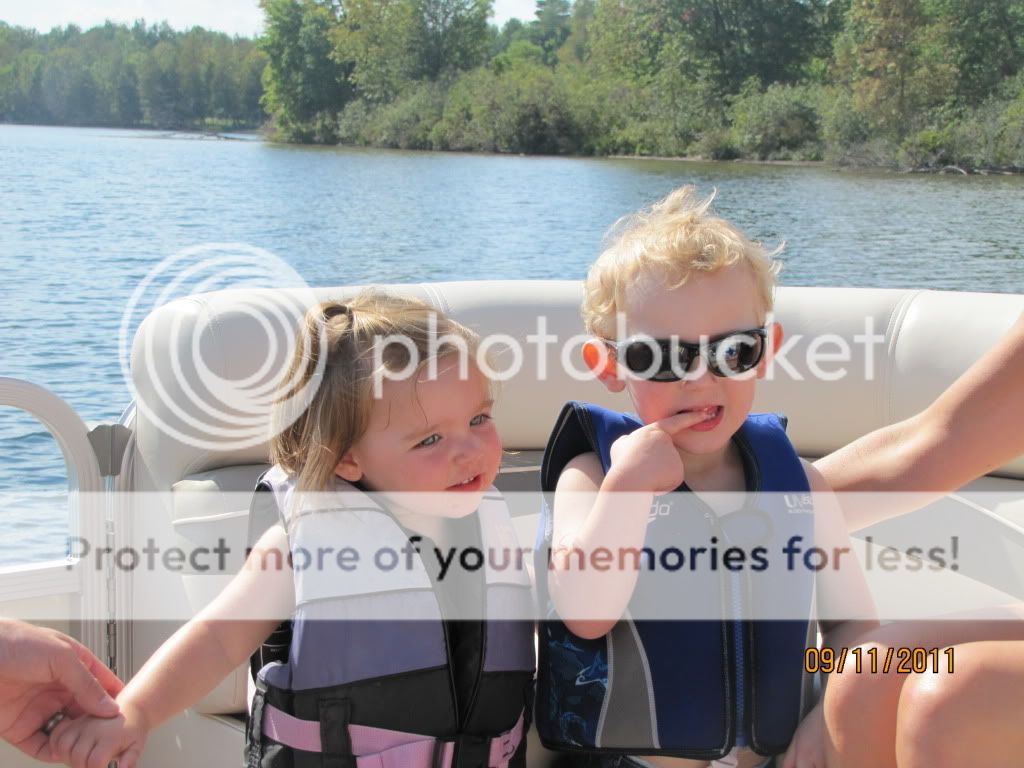 Playing at the picnic table!